Contents
Who do you think is the best trader of all time?
There have been some legendary traders to have traded the markets. Each of them have a story of their own of how they started, how they became legendary traders, and what happened after that. We as traders should know about this and also learn from it.
You might know George Soros as The Man Who Broke the Bank of England, but did you know that he was a Jew who survived the German occupation of Hungary?
George Soros is a Hungarian-born American billionaire. He holds Bachelor of Science in Philosophy and Master of Science in Philosophy degrees from the renowned London School of Economics and also received the degree of Doctor of Philosophy from the University of London.
George's life was not always the rosy one with all the comforts, he worked multiple jobs during his time at LSE and then he got into banking. He started his first hedge fund in the year 1969 called Double Eagle.
His first venture flourished and he went on to start Soros Fund management in the year 1970. Prior to starting his funds, George worked in merchant banks and even worked as an arbitrage trader.
The Soros Fund Management was renamed to Quantum Fund and it is said that this fund of Soros' was averaging an annual return of 30%.
George Soros is mainly known for his short trade on the Bank of England where he had a short position of around $10 billion and by the time the trade played out he pocketed around $1 billion.
This event happened in the year 1992 and this trade is said to be the greatest trade ever and hence the title of being the man who broke the Bank of England.
Even though Soros is mainly an investor, he managed to profit from both short-term and longer-term moves.
George is technically adept and is very well informed about the economic trends on the regional and global levels.
He does let his instincts play a role and he profits from the market inefficiencies by making large and highly leveraged bets.
George has the capital as well as the perseverance to stay deep in the trade and can ride out the trades way longer than anyone else.
Having vast knowledge as well as having quality sources of information didn't stop George from acting on the basis of his gut feeling.
Whatever the critics say about his style of trading or investing, George Soros has made the money and is said to be worth around $8 billion.
He is active in philanthropy and is reported that George has given about $30 billion of his wealth to charity.
One thing that we all should learn from George Soros is to wait for the perfect opportunity and when it arrives, we should go all in and grab the opportunity by all that we have got.
George has always been dedicated and passionate in whatever he did. He never shied away from gaining knowledge from where he could get it.
Even though his market plays were huge bets, they have always been calculated ones and this is one thing that we should always take note of.
Markets are constantly in a state of uncertainty and flux and money is made by discounting the obvious and betting on the unexpected
– George Soros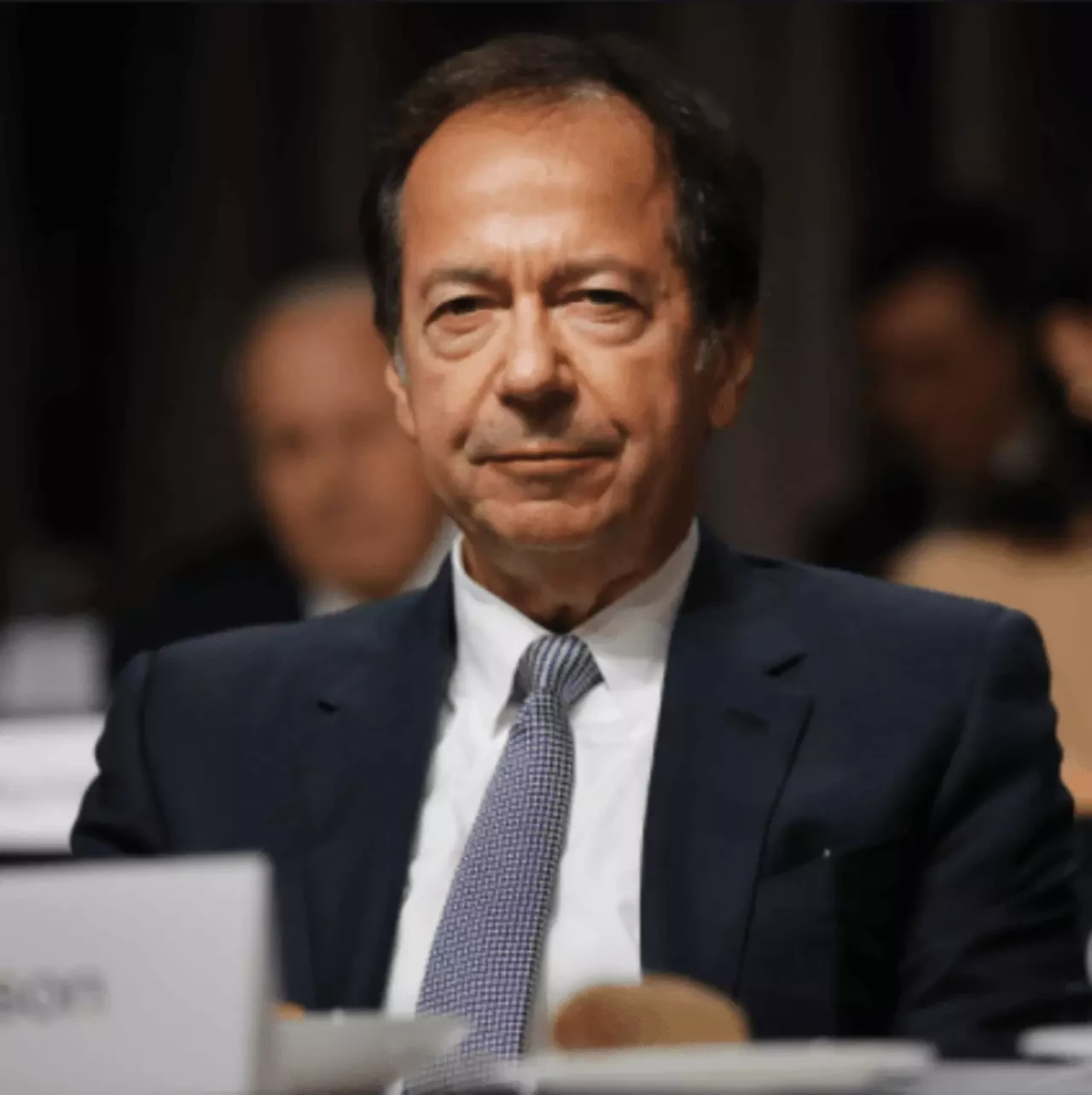 John Paulson, born in the year 1955 in Queens, New York, is an American billionaire hedge fund manager.
John in his early days was a bright student as he graduated top of his class and earned a degree in finance from New York University.
He went on to attend the Harvard Business School for his MBA degree where he graduated in the top 5% of his class.
After getting done with his education, John started his career at Boston Consulting Group in the year 1980. He then went on to work in investment banks.
After gaining experience in the finance industry, John started his own hedge fund in the year 1994 and within the span of his decade, his firm's asset under management went from $2 million to $300 million.
John Paulson gained traction after he made a bet during the year 2007 that paid off huge for him.
What he did was, he betted against the US subprime mortgage lending market, this basically means that he shorted the US housing market.
This trade was a huge success as we all know that the 2008 financial crisis was triggered due to the fall of the US housing market.
Paul's firm and he himself made a fortune from this trade and it is reported that he alone pocketed about $4 billion.
The fund that he managed was more into event-driven trades or investments. He used a strategy called merger arbitrage where he would short the company acquiring and go long on the company being acquired and earned a profit when the merger is completed.
Paul also made a fortune by investing in gold and it paid off huge for him in the year 2010. Paul has a philanthropic side to him too and has made several multimillion-dollar donations to various causes.
Just last year, in 2020, Paul decided to turn his hedge fund into a family fund where he returned investor money and only manages his personal and family wealth.
As per Forbes, his net worth sits around $4.2 billion at the moment. The 2007 trade that he made got him the attention and we went on from being just another money manager to a finance legend.
But even after making a killing in 2007 and by betting on gold, Paul made some bad plays that cost him big.
He lost client's money through the losses and this discouraged clients and they pulled out their money from the fund. These losses started becoming common Paul paid the price for it.
It is said that at the time Paul became too over-enthusiastic and optimistic about his analysis and what he thought will happen. This backfired for him.
What we get to learn from this is that no matter how big a player you are and no matter how much knowledge and information you have, you will lose.
These losses could also be serious of losses and you have to be prepared to face them.
Never go all-in in any trades that you take because if it goes against you, you will lose your capital.
You should always take calculated bets and should always protect your capital by managing risk properly as this is the only aspect that we can control.
If you have read the book Market Wizards, then you will have read about the veteran trader Ed Seykota. Ed is a commodities trader and he is said to be the pioneer for trading systems.
He graduated with a Bachelor of Science in Electrical Engineering from the renowned MIT and also has a management degree from the MIT Sloan School of Management.
Ed started out his career by working for some brokerage firms where he developed computerized and systemic trading systems. He eventually left to manage the accounts of some of his clients.
Ed is a self-taught trader and is even considered to be a legend in this industry. There are stories of Ed turning $5,000 to $15,000,000 within a span of 12 years.
Ed is mostly a trend trader and he has his own set of rules that he uses to look for trades and capitalize on them.
At the moment Ed trades based out of his office in Nevada and he also coaches traders and has built a community of like-minded individuals.
Ed Seykota is considered to be great because of all the wisdom that he passed down to fellow traders. There are lots that traders can learn from their experiences in the markets.
One thing that Ed swore by and something that we all should learn is to keep risks to a minimum by betting small and at a limit and if the trade is going against you then cut the losses quickly before it escalates.
Since he was a trend trader he was constantly looking for winners and taking trades that would go the long run, that's why he says that traders should let winners run.
Ed being a system trader had a few set of rules that were coded and he never deviated from them.
This is one of the most important things that we can learn, always stick to your plan and system, and never violate it. Risk no more than you can afford to lose, and also risk enough so that a win is meaningful.
Systems don't need to be changed. The trick is for a trader to develop a system with which he is compatible.
- Ed Seykota
Pioneer of the modern-day hedge fund industry, Paul Tudor Jones was excellent in everything he did, right from high school to his professional life.
Paul was born in Tennessee and has a Bachelor's degree in economics from the University of Virginia.
He graduated in the year 1976 and right out of college he got into trading and was trained and mentored by Eli Tullis who was at that time one of the biggest commodity brokers.
Paul had another stint at another broking firm where he traded commodities and in the year 1980, he started his own fund, the Tudor Investment Corporation.
The Black Monday event in 1987 was very lucrative for Paul. The markets came down crashing and Paul and his associates managed to predict it beforehand and act on it.
He profited around 125% that year. Another massive trade of Paul's was in the year 1990 when the Japanese market, which was soaring too high and was very inflated, crashed.
Paul was short the Japanese market and it netted him about 90%. To date, the hedge fund is on the lookout for opportunities, and Paul who is said to be worth around $5 billion has been very good to his investors and has managed to provide them great returns.
Even though Paul started out as a cotton trader, his firm is now involved in trading as well as investment and has participated in almost all types of financial products.
Paul often bases his trading style on technical analysis when he makes macro plays and has strategies that involve both quantitative methods and a discretionary approach.
Paul is considered to be risk-averse and believes in having a large asymmetric risk to reward ratio. His style is more of a contrarian one in which he looks to catch market turns and ride the swings on either side.
One essential thing to learn from Paul is that risk management is king, no matter you trade with billions of dollars or even a couple of hundred dollars.
He is very quick to accept that he is wrong and doesn't hesitate when exiting a losing trade.
Richard Dennis is a commodities trader and was known as the Prince of the pit. He was the man behind the famous turtle trader experiment.
Richard got involved in the markets at the small age of 17. He then got a Bachelor's degree in Philosophy from DePaul University and then returned to trading once again.
Richard's trading story is such that he started with $1,600 of which $1,200 went towards buying a seat at a commodity exchange and had $400 to trade.
A series of big trades here and there and it is reported that he made $200 million in a decade by trading various financial products.
Richard Dennis used to go with the trend means buying when prices increased above their recent range and selling when they fell below their recent range.
He is known to pyramid his trading positions. Richard believed in letting winners run and often pyramided into such positions and he also kept his losers small and got out as soon as possible.
He always played the game with the mindset of a casino owner and thought in terms of probabilities.
He is a huge proponent of having the right mindset in trading and he has said that all the success that he has had in trading is because of his ability to control his psychology during the process.
Richard Dennis became a household name not just because of the riches he earned at a relatively less age but because of the world-famous, Turtle Traders experiment.
Richard Dennis and his partner William Eckhardt once had an argument that trading is a skill that only a few are born with.
Richard was of the opinion that this skill of trading can be taught. So to settle this debate they had a bet.
Richard began looking for people to teach his trading system and would give them money to trade using this system in live markets. 14 people were selected and Richard began imparting his knowledge to them.
The experiment proved to be a huge success as the turtles managed to profit $175 million in 5 years. The traders that he trained trade till date and have been quite successful.
The turtle trading system does not work as well as it did earlier but it was still a good starting point for the traders.
One of the main things that we all can learn from Richard is that following your system and managing risk properly is the way to go in this business.
Trade only when you have a reason for the trade and exit it when that reason no longer exists. Richard always said that expect the unexpected and never let emotions take control of your trading decisions.
He also said that consistency and discipline are key in this business and without that, no trader would survive.
There was a point in his career where things became difficult for him and he did face some losses but it doesn't mean that Richard was not a good trader and that his trading career wasn't an inspirational and educational one.
Who do you think is the best trader of all time?
I have discussed the life and career of 5 traders who according to me are the top traders to have ever traded.
Which trader according to you is the best and why? Do let me know in the comments section.
It should be noted that the traders are not ranked in any order and that each trader has been great in their own ways.